Initiatives
We collaborate with other University units on initiatives aimed at enhancing undergraduate learning and teaching in support of Northwestern University's strategic priorities. Below you will find some examples of initiatives that Searle has and continues to work on as a member of the Northwestern community.
HLC Quality Initiative
Northwestern currently participates in the HLC's Open Pathway for Reaffirmation of Accreditation process, which includes both improvement and assurance components. As part of the HLC quality initiative, Northwestern University focuses on Instructor Practica in Teaching and Learning, a series of practica designed to promote excellence in teaching by addressing significant topics related to teaching and learning in higher education. Over the course of three academic years, the practica has looked to build instructor capacities related to online teaching (2020-21), inclusive teaching (2021-22), and universal design for learning (2022-23). The aims ofNorthwestern's Instructor Practica are threefold:
Offer a unified institutional approach to enhancing teaching and learning at Northwestern
Cultivate approaches to teaching that are responsive to institutional and broader societal priorities
Support instructors as they translate their new and enhanced understandings of teaching and learning into action
The Searle Center plays a key role in the fulfillment of the HLC quality initiative by working collaboratively with many units across the institution, including Academic Support and Learning Advancement, AccessibleNU, Counseling and Psychological Services, School of Professional Studies Distance Learning, Teaching and Learning Technologies, and University Libraries, in the planning, staffing, management, and evaluation of the practica.
Practica
The Searle Center is currently supporting the delivery of the third practicum on Universal Design for Learning (UDL).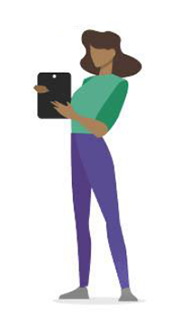 By engaging in the UDL practicum, participants will:
Reflect on the impact of the pandemic and other current events on student and instructor mental health and well-being, as related to the teaching and learning experience
Recognize how aspects of their current course design may unintentionally exacerbate challenges faced by students
Understand how utilizing UDL principles can reduce instructors' need to implement individual solutions for students experiencing barriers:

Explore ways to incorporate multiple means of representation of course material into course design to ensure all are able to access and understand key topics
Explore ways to redesign assessments offering multiple means of expression to optimize opportunities for all students to accurately demonstrate their learning
Explore ways to offer multiple means of engagement throughout a course to enhance all students' motivation to learn
Apply specific UDL practices to syllabi, Canvas sites, course materials, assessments, and learning experiences
If you have any questions, please email practicum@northwestern.edu.